This is the sound of an 18th century bird box by Jaquet Droz. It had been owned by the customer for more than 10 years, not working, he had never heard it sing this beautiful song until our restoration:
"Automata are mechanical objects endowed with life by ingenious means."
Welcome to our new website.  
For 100 videos of automata visit our YouTube channel 
The House of Automata is a specialist automata company run by Michael and Maria Start.
We have in
depth knowledge gathered over 25 years, regarding the history of automata and hands on expertise of the mechanisms of most types of antique & modern automata. Our clients include collectors, auction houses, the media and museums.
As well as buying and selling we also hire and advise on automata and horology to the film industry. We present lively and popular lectures and demonstrations of automata, using real examples.
Michael is an award winning trained Horologist and Maria is a skilled Scu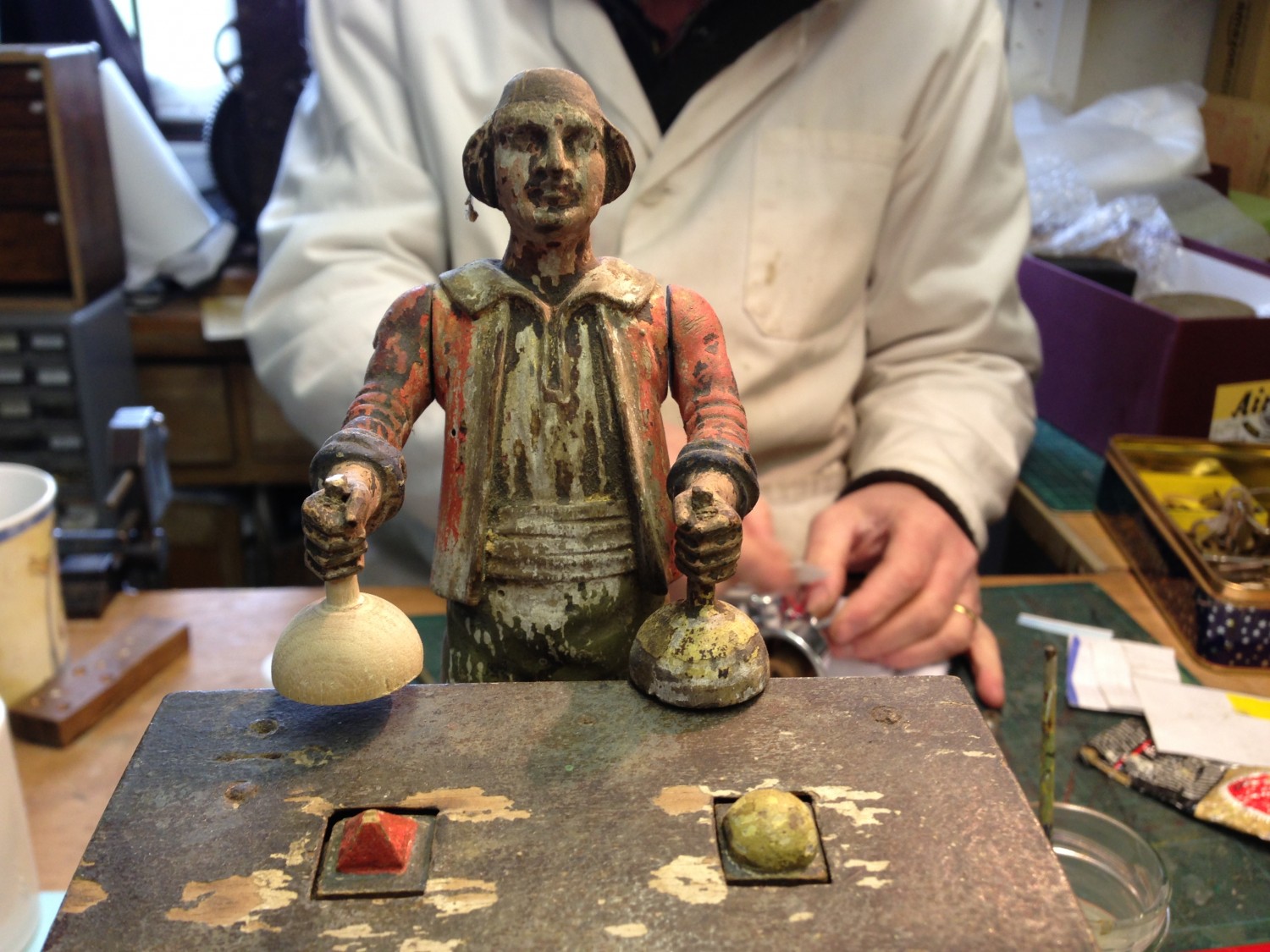 lptor and Painter. We are passionate about our subject and are happy to give advice on any automata question, just send us an email & include pictures if relevant.
The House of Automata has a busy restoration workshop in the Highlands  and a showroom in Edinburgh, Scotland, visitors welcome by prior arrangement.
Blog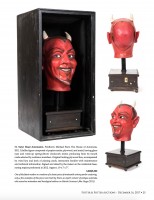 Satyr Head (Magicians Clockwork Prop) at Auction
A Satyr Head Magicians prop made by us about 10 years ago and performed regularly on stage in the USA is coming up for sale at Potter & Potter auction in the USA on the 16th of December. It has traditional brass clockwork mechanism and produces cards from the mouth and the top of the head. We are not the sellers but I hope it does well! https://potterauctions.com/pdf/Catalog_055_web.pdf
Read More
For Sale
Under construction, please email if you are looking for a specific piece, we may have it in stock.
We have a selection of automata for sale or hire. Take a look and if you would like more details please contact us.
Gallery
Of amazing pictures and fantastic projects. Take a look at some of our finest moments and biggest challenges.