This is the sound of an 18th century bird box by Jaquet Droz. The owner had never heard it sing until our restoration:
"Automata are mechanical objects endowed with life by ingenious means."
A Short Film about The House of Automata – https://vimeo.com/221866719
The House of Automata is a specialist automata company run by Michael and Maria Start,  award winning trained Horologist and  skilled Sculptor and Painter respectively  We run a busy restoration workshop in Forres, Scotland.
We have in depth knowledge based on 25 years experience restoring and conserving automata both antique and modern.  
Our clients are many and varied and include collectors, auction houses, mu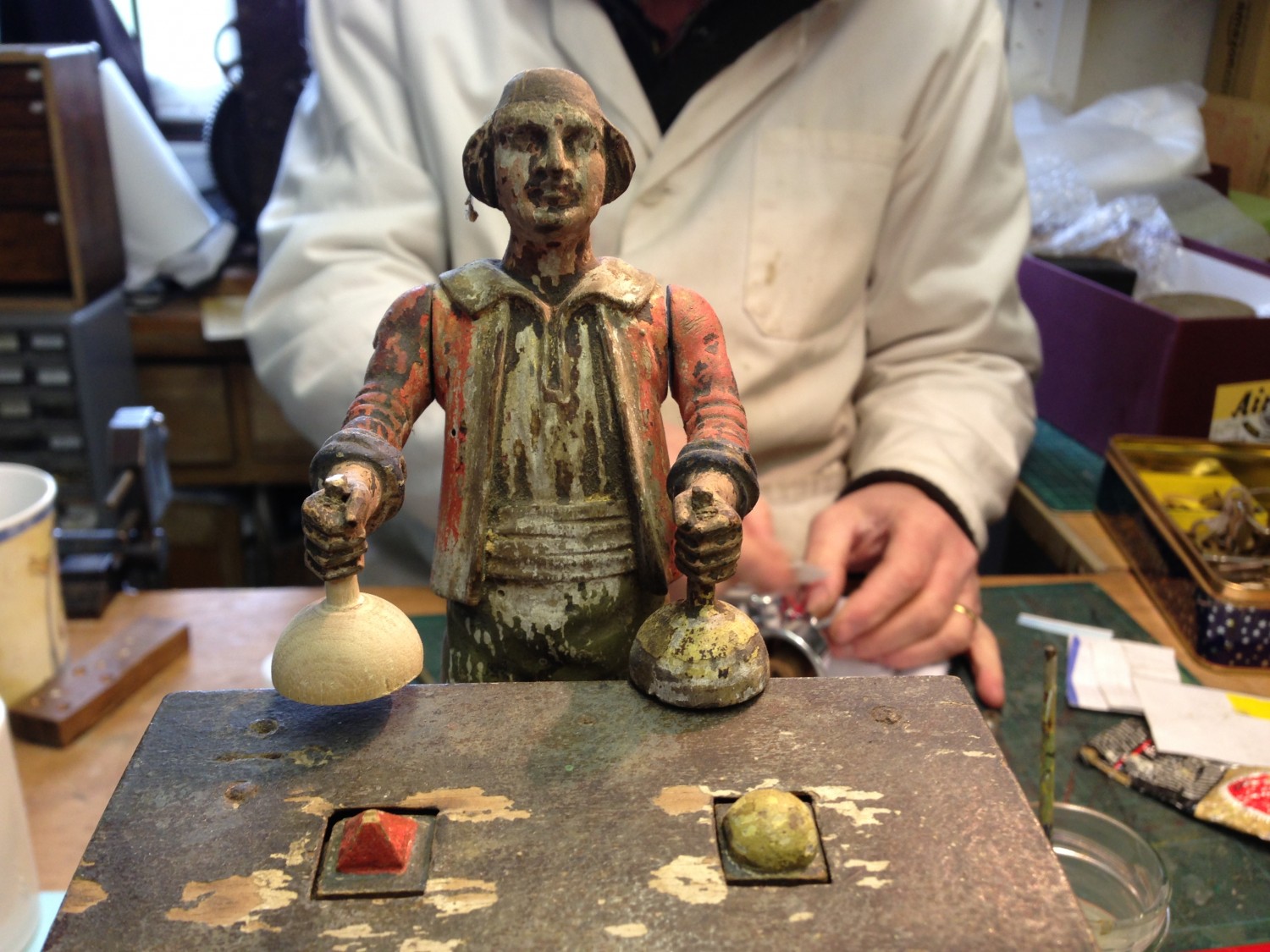 seums and the media (we were Automata & Clocks advisor to Scorsese's HUGO).
BUYING/SELLING – Automata and Mechanical Singing Birds.
HIRE –  We hire Automata and Horology to the film industry.
TALKS – We present a range of  talks & demonstrations.
EXHIBITIONS – With a large stock and an important collection of automata we mount interactive exhibitions and loan automata to museums and galleries.
VISIT  – Visitors are welcome by appointment and we also offer an Automata Experience & Workshop Tour at our Forres Premises.
ADVICE  – We are passionate about our subject and are happy to give advice on any automata question. Send us an email with pictures if you can.
Follow  Instagram – Videos   YouTube  – Email  magic@thehouseofautomata.com
For Sale
Let us know if you are looking for a specific piece, as we may have it in stock.
A selection of automata and related items for sale. If you would like more details on any item please ask.
Gallery
Of amazing pictures and fantastic projects. Take a look at some of our finest moments and biggest challenges.