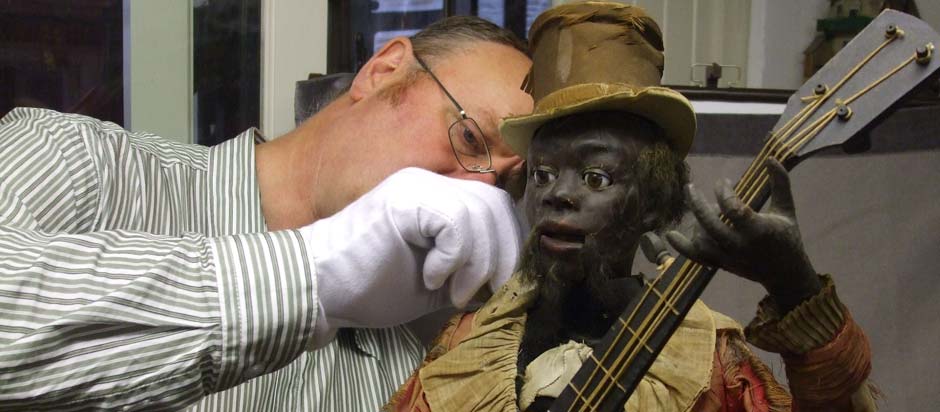 THE HOUSE OF AUTOMATA
32 High Street, Forres, Scotland, IV36 1DB
Open thursdays & Fridays 10-4, Saturday 10-1
Email: magic@thehouseofautomata.com - T: 07790 719 097
VISIT 'THE HOUSE OF AUTOMATA' IN FORRES - the thing to do for all the family.
Please Note: WINTER BREAK - Exhibition/Shop closed - JAN 10th to MARCH 15th, 2024.
SHOP
Automata kits, magic, puzzle boxes, musical boxes, animated cards and scientificand technical items in a shop of unusual and exciting presents at all price levels.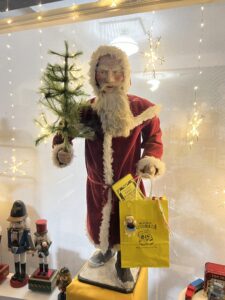 The shop also offers a peek into the world famous restoration workshop and a preview of the exhibition with coin operated
automata to play while you browse including mechanical singing birds, a Victorian diorama and a huge music box.
EXHIBITION

Rare antique automata, modern automata, and the mechanisms that move them.
Operate antique and modern automata yourself with exciting interactive displays.

Search for the 'Dinky Dozen' - (12 micro-automata hidden very well) .

Impressive antique Automata with QR code films showing the

automata performing

.

Open: Thurday, Friday (10-4pm ) and Saturday morning (10-1pm).
£7 adults /£5 children
Allow about an hour for your visit - Some steps and uneven surfaces (ramp available).
Group visits: other times, by appointment.
~~~~~~~~~~~~~~~~~~~~~~~~~~~~~~~~~~~~~~~~~~~~~~~~~~~~
SPECIAL EVENTS
'BOUTIQUE FANTASTIQUE' Two special Christmas Shows for December on Thursday 21st at 7pm & Thursday 28th at 3pm- A series of special live events for a small audience. Tickets £15 /12, advance booking required. Sorry both events now SOLD OUT - 'The Exhibition' is still open as normal for visitors, see above.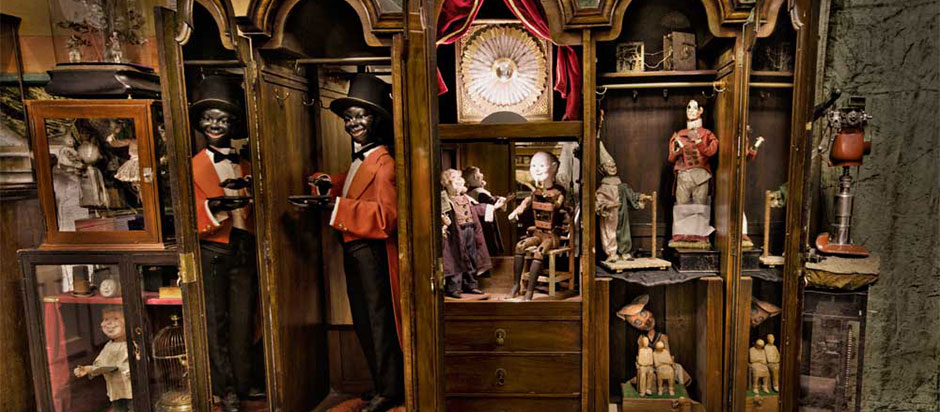 We also offer Private Tours - The Automata Experience
An informal talk with demonstrations of some of the finest automata performing in front of you
Behind the scenes tour of the workshop, seeing tools, techniques and the latest restorations on the bench
Private tour of the exhibition and collection of automata with demonstrations of your choice of automata
£45 per person (min two people, contact us for larger group rates ). Duration: One hour plus
A special private event for you, arranged when The House of Automata is closed to the public.
To book: magic@thehouseofautomata.com or call: 07790 719 097