Salvage Hunters – The Restorers, Series 5 Wednesdays 9pm on Quest TV, channel 12 and on Discovery Plus.

Michael and Maria are on TV with two spectacularly eventful automata restorations.

Episode 2 Wednesday 6th April 2022 we tackle a large clockwork Acrobat Automaton who comes to us in a terrible condition. After a painstaking restoration he is returned to his former glory, looking spectacular whilst performing his incredible one handed handstand atop his ladder, towering above Drew Pritchard!

Episode 4 Wednesday 20th April 2022. This time we are challenged to give Little Tich, a 'huge' star of the Music Hall back his mojo. With some extremely tricky restoration needed to his mechanism and clothing, this Automaton tests our skills, our patience and our marriage!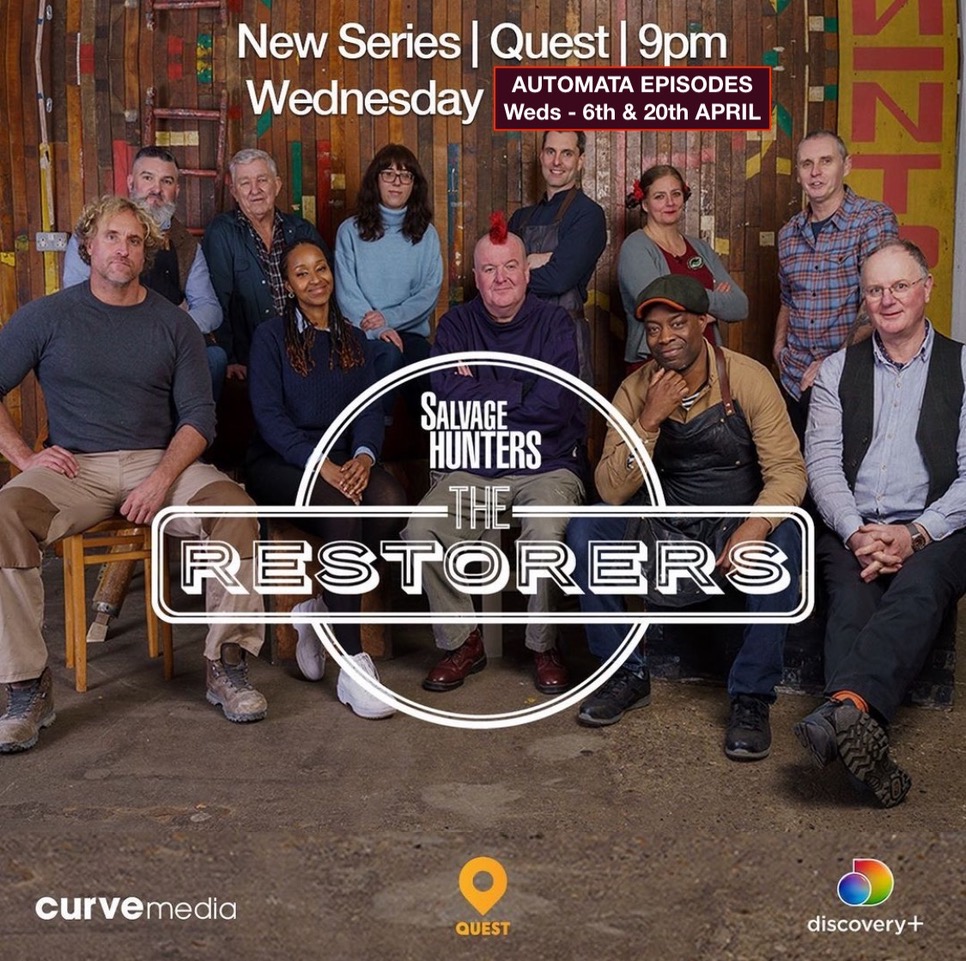 Don't worry if you miss it on Wednesday, you will find it repeated throughout the week and then just when you least expect it… in perpetuity!