Now finished.
Stats for Exhibition: 60,000 Visitors to the exhibition and 1000 watching our live demo's!
IT'S ALIVE! MECHANICAL MARVELS ARE MOVING IN TO THE MUSEUM OF CHILDHOOD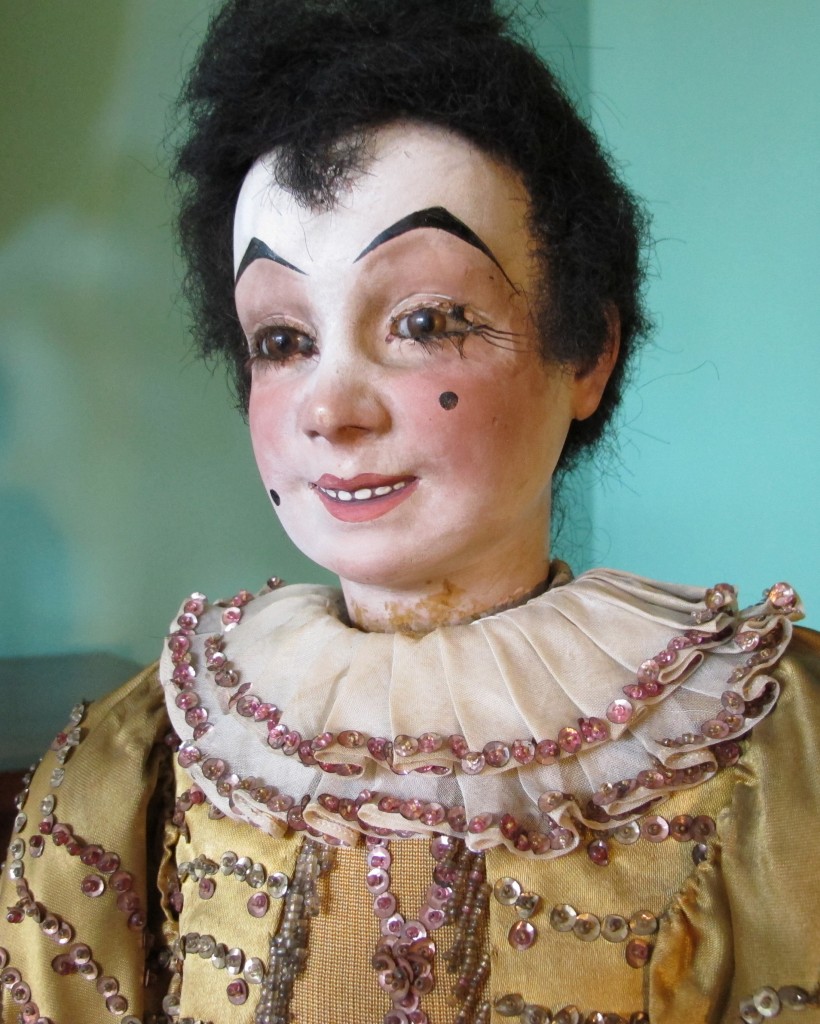 on Edinburgh's Royal Mile, in a free exhibition from the House of Automata (22 June – 18 September 2017).
It's Alive! from the House of Automata will provide the first free, interactive and atmospheric display of these incredible examples of craftsmanship in Edinburgh with  special Automata performances throughout July, August & September.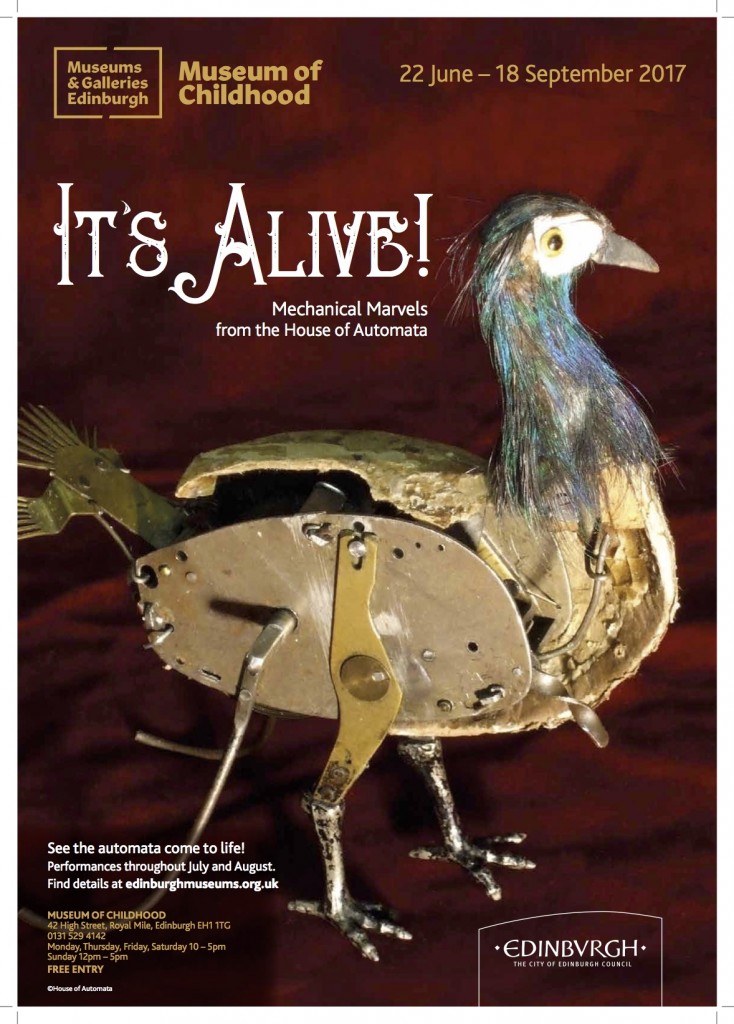 Open from the 22nd of June, this unique collection of mechanical marvels will include an amazing magician in faded silks, who keeps us guessing as he runs through his cups-and-balls routine; a dazzling acrobat based on a famous Moulin Rouge performer; and Heba, a beautiful harpist whose graceful hands strum her long-lost instrument.
Fine automata such as these were made to entertain the fashionable elite of Paris in the late 1800s, and bring together the arts of the clockmaker, sculptor and couturier. 'It's Alive!
Automata Performances
Throughout July, August & September visitors will be able to see even more of the machines come to life, as Michael and Maria give demonstrations of the machines in action. These performances are not to be missed. Most Fridays at 2.00pm and Saturdays at 11.30am – check Edinburgh museum website for details.