Exhibition of Automata, 'Mechanical Wonders' an interactive and exciting event on show until the 24th September 2016 at The Nairn Museum in Scotland.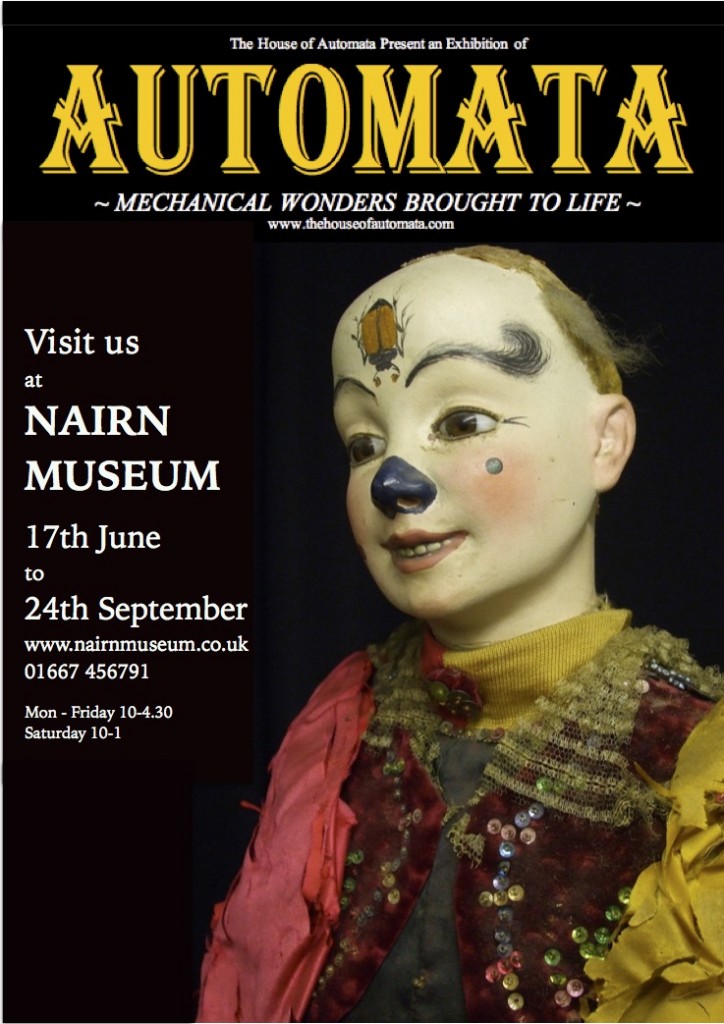 www.nairnmuseum.co.uk
After a busy and successful summer the exhibition has now finished. Many thanks for the great feedback and capacity audiences for all of the talks and demos accompanying the exhibition.
A reference film to capture the exhibits for this small exhibition. The video is at 2X speed for a youtube audience!
If you would like to know more about our Travelling Automata exhibition, contact us and we will do our best to help, we can tailor to suit, we have exhibited in a variety of locations from Art Galleries to Festival Tents, so if conditions are right we can exhibit some crowd pleasing, rare and impressive automata that attract publicity easily.