Exhibition of Automata, 'Mechanical Wonders' an interactive and exciting event on show until the 24th September 2016 at The Nairn Museum in Scotland.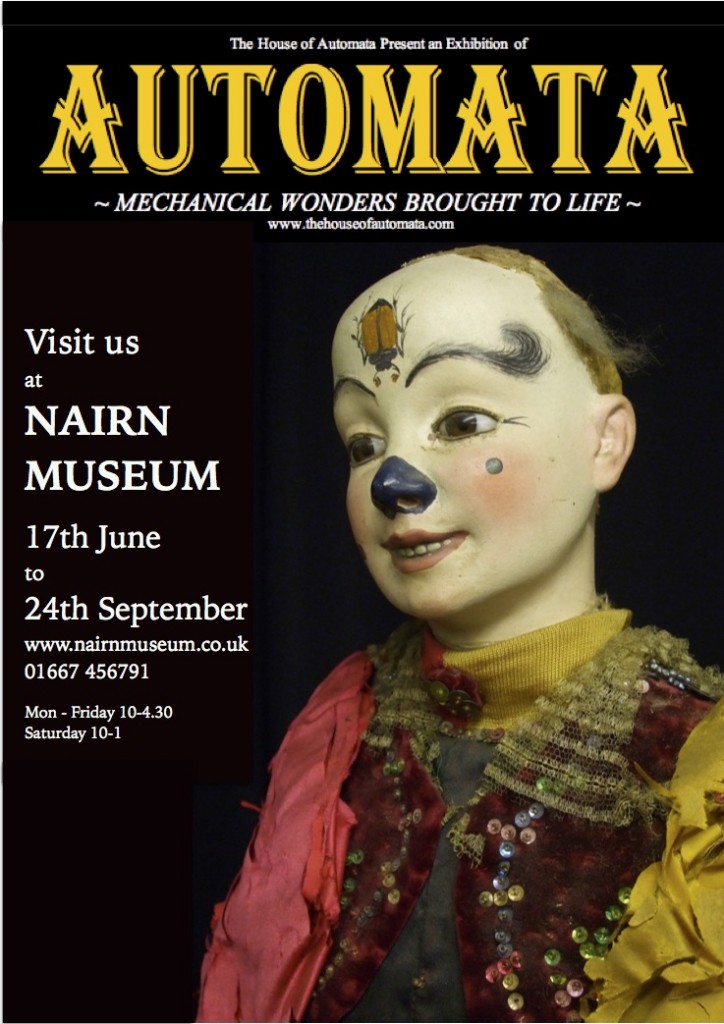 www.nairnmuseum.co.uk
After a busy and successful summer the exhibition has now finished. Many thanks for the great feedback and capacity audiences for all of the talks and demos accompanying the exhibition.